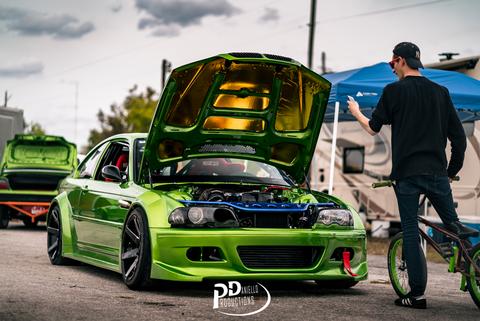 About Drift HQ
In the world of drifting, everyone is welcome. We all start from nothing, but we don't have to follow the same path as everyone else. Choose your journey - and make sure it's a fun one.

Our Mission
To grow a drift community and welcome newcomers by being a one-stop-shop for drift car parts and guidance you can trust.
In December 2017, Drift HQ was reborn with Duarte Viana and his trusted partners, Savio Silva and Joel Garcia, as a drifting-only online hub for drift car parts and education. With this website and their fun, on-track events, they shared trial and error knowledge with drifters of all experience levels to reduce the headaches of newcomers, save them money and help them fall in love with drifting the same way they did.
"In July 2021, Drift HQ was purchased and reborn by Adam LZ - a self-made entrepreneur, professional drifter, and YouTuber. His goal is to partner with Duarte and take the foundation he and his partners laid out - and grow Drift HQ to have the maximum possible impact on the community. Goals include providing the best service, developing the most useful parts, and keeping things in stock to get you back on track as soon as possible. Moving Drift HQ into the LZ Compound will allow a vast inventory and plenty of space to continue building cars, developing parts, and most of all - having fun.
Our Team
Duarte Viana

The shop, the track events, the trial and error project cars and all the sleepless nights spent under the hood showed me the two things I'm most passionate about: drifting car parts and being part of a community that helped one another.

Learn more

Savio Silva

Drift HQ has opened doors to me and so many others as it becomes a bigger part of the Florida (and worldwide) drifting community every year.

Learn More

Joel garcia

In February 2017, I started hearing Duarte's plans for the new Drift HQ concept that went from an idea to reality fast. Today, I'm proud to be living in the world of fast cars as co-owner of Drift HQ, alongside my drift bros, Duarte and Savio.

Learn More