SKU: DHQ-VETTE-C5C6-DC-9 ⓘ
This sku has been copied to your clipboard!
Get the best deal with our price match guarantee.
Contact us today! (239) 270-5116 sales@drifthq.com
Regular price
$620.00 USD
Regular price
Sale price
$620.00 USD
Unit price
per
Sale
Sold out
Newly developed bolt on dual caliper kit for the C5/C6 Corvette that retains the stock parking brake!
Bolt on design requires no modification to the factory knuckle other than removal of dust shield. Fitment is very snug due to the placement of the factory parking brake.
*Please note, it is recommended to leave the bracket loose during install prior to installation of the calipers. Post install of calipers re-tighten brackets. 
Billet aluminum construction
Grade 10.9 /12.9 hardware for the calipers
Bracket retains stock parking brake assembly
Kit Includes:
2x Brackets (Left and Right)
2x Modified  WILWOOD DYNAPRO 120-

10188

1x

Aggressive Polymatrix Pad Kit 

4x Caliper Mounting bolts 
4x Pad retaining cotter-pins 
4x Bracket Bolts
CHECK OUT OUR READY TO GO LINE KIT!
View full details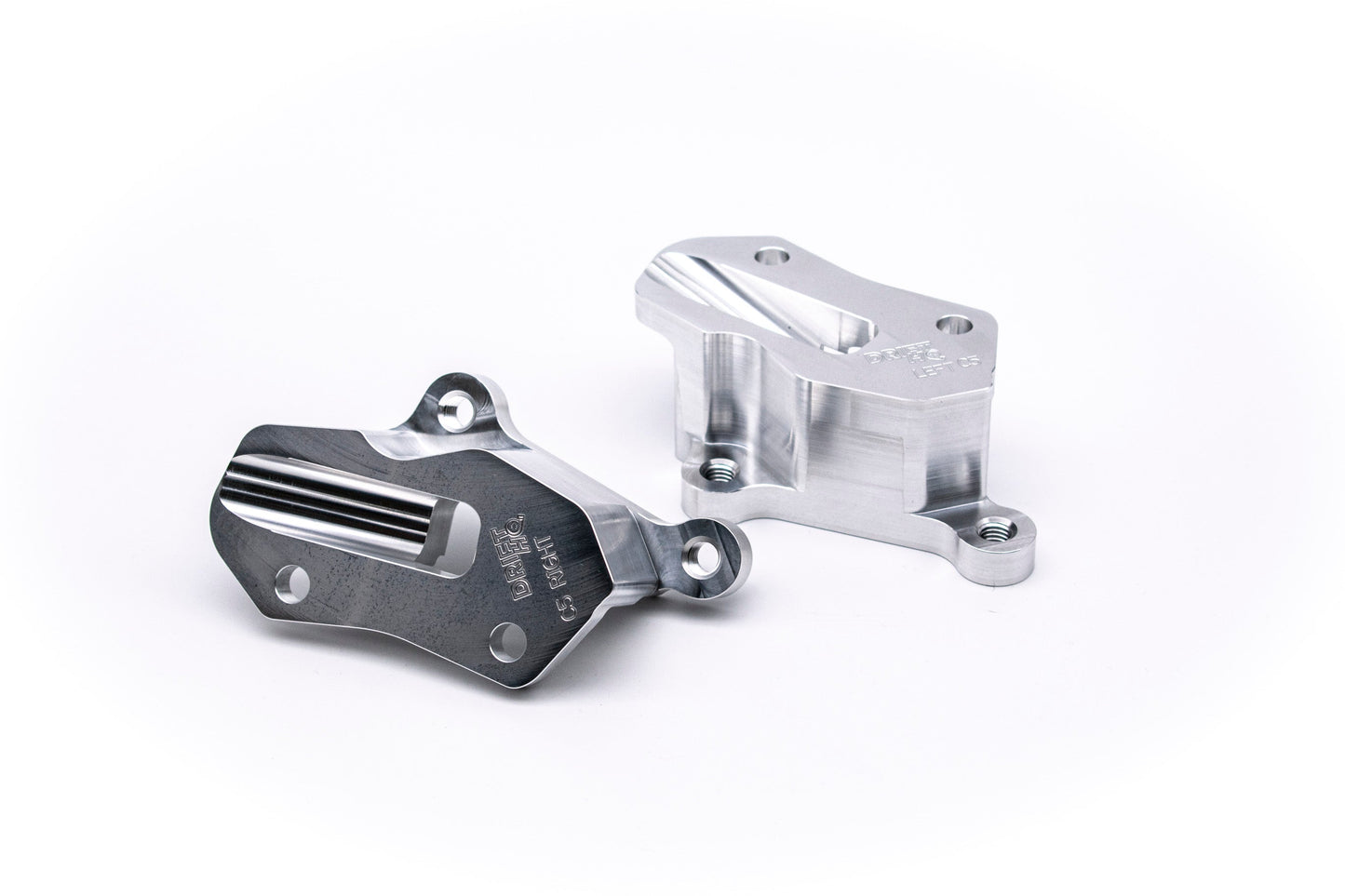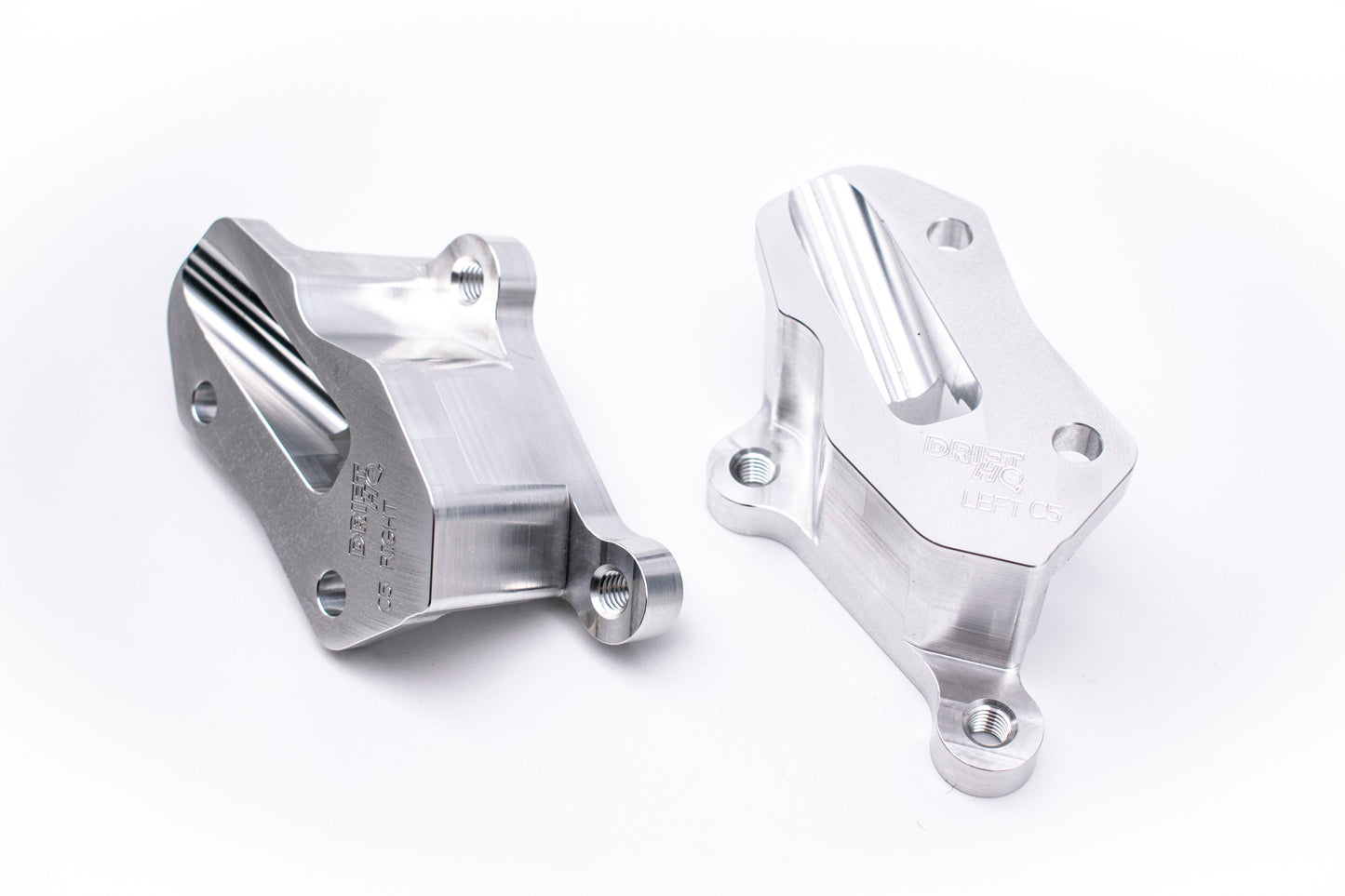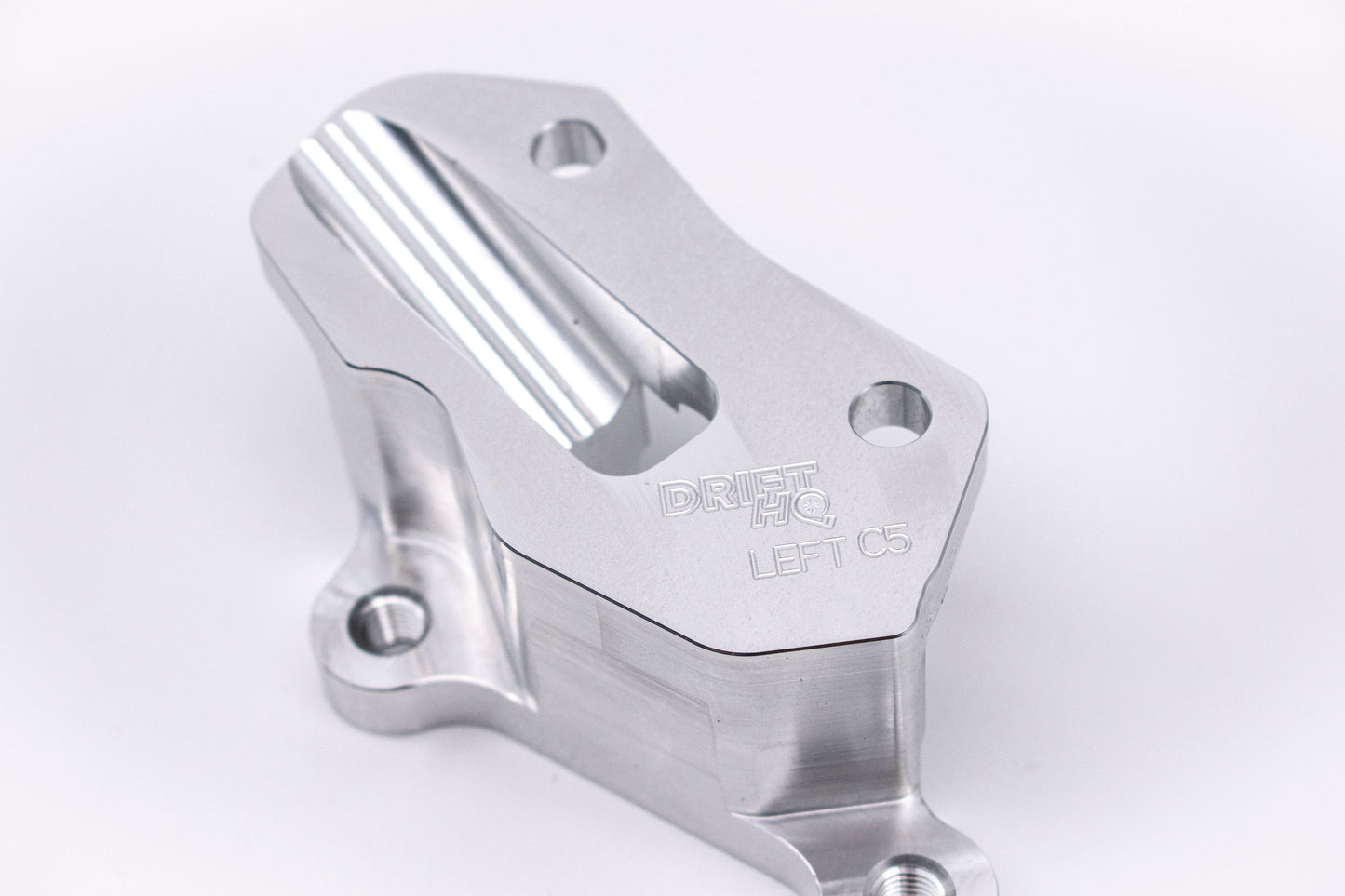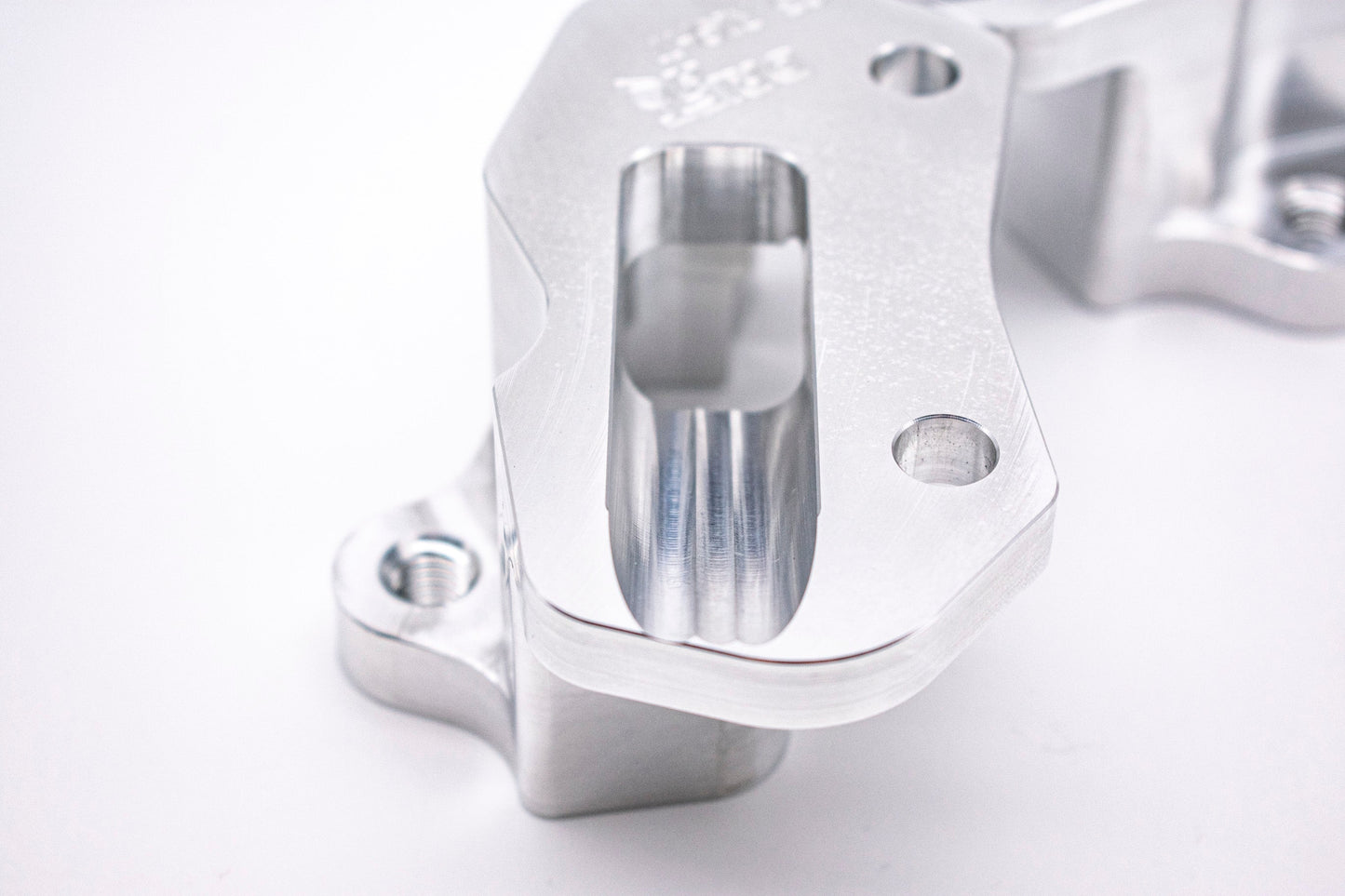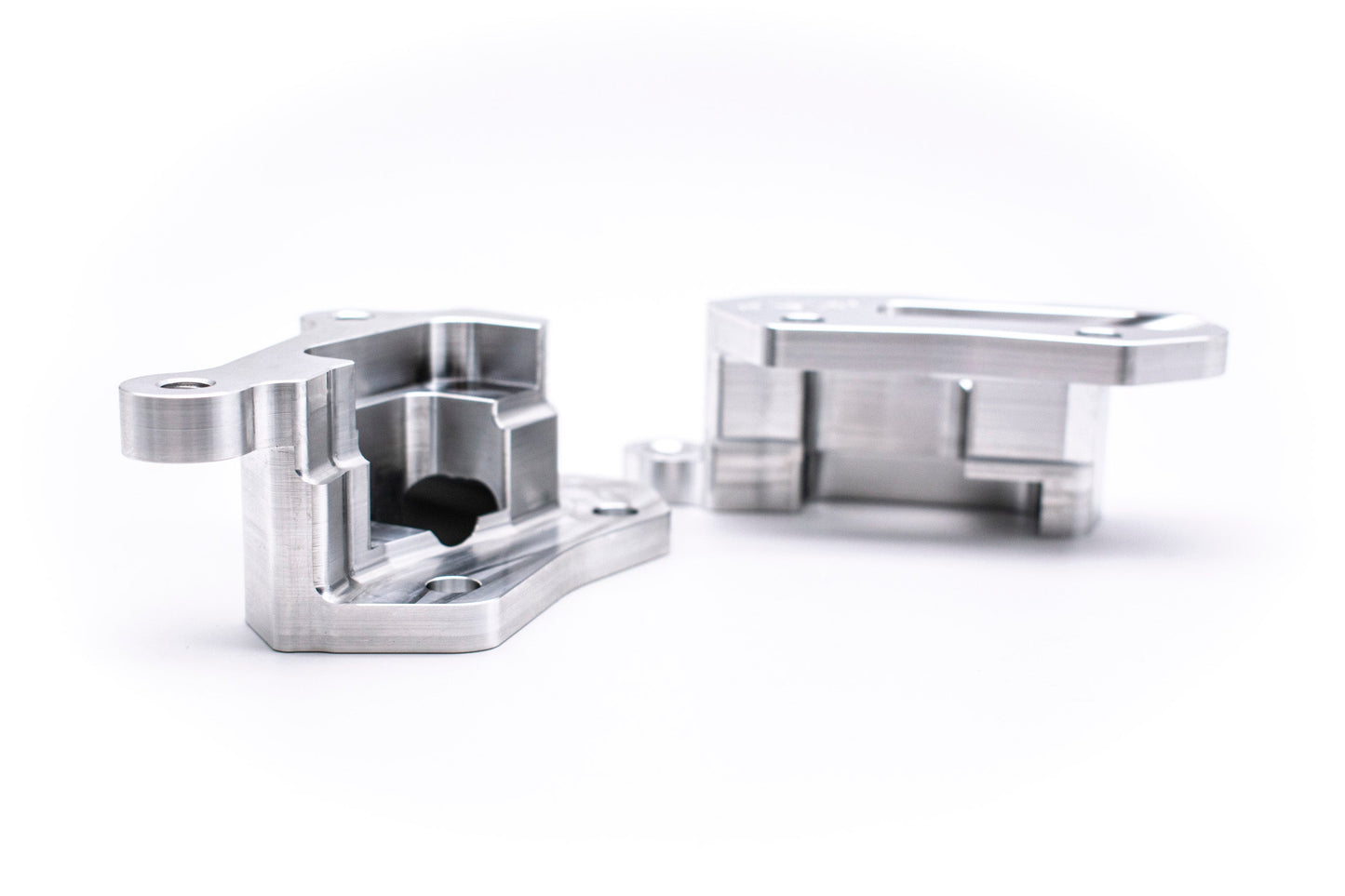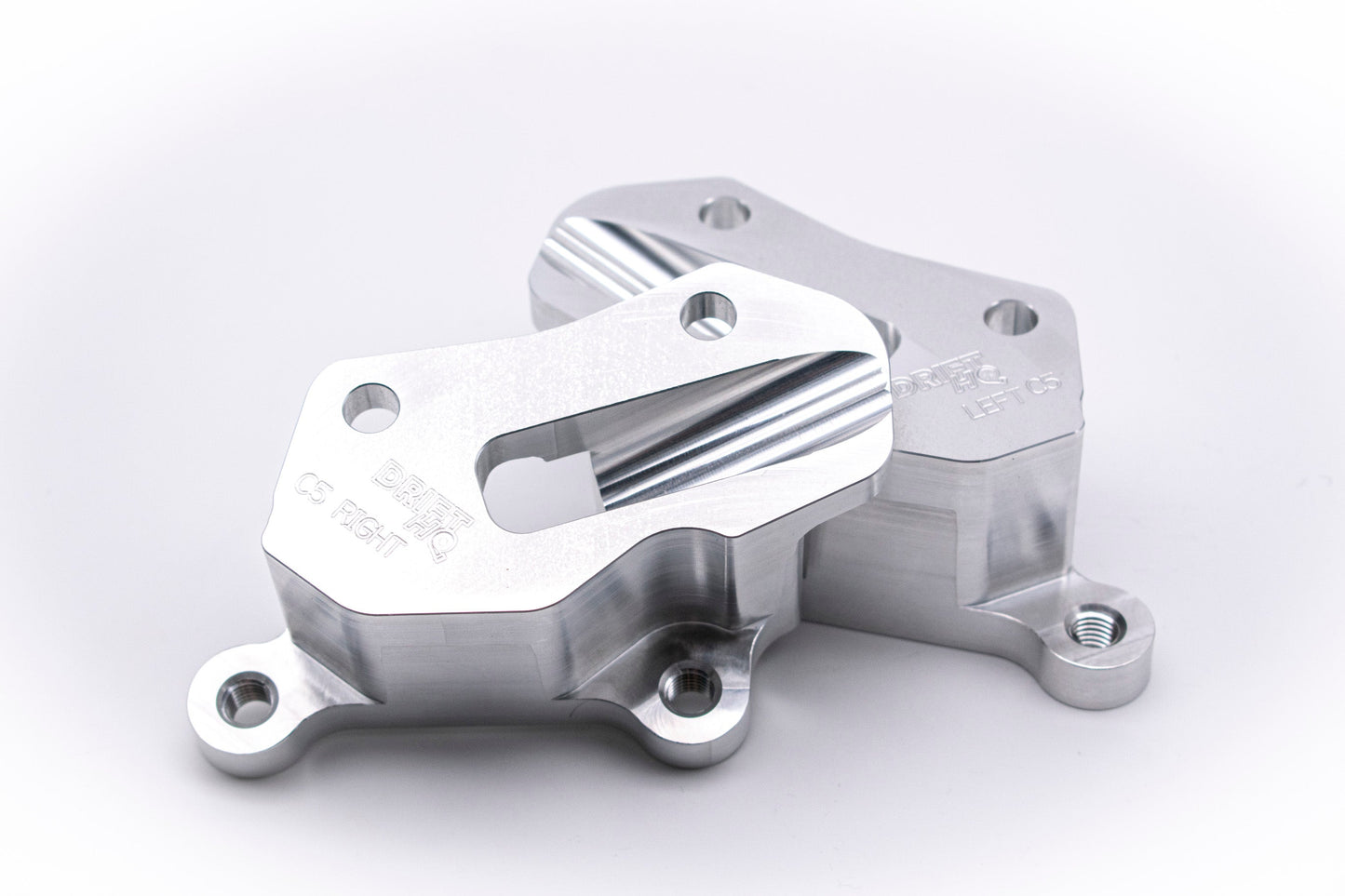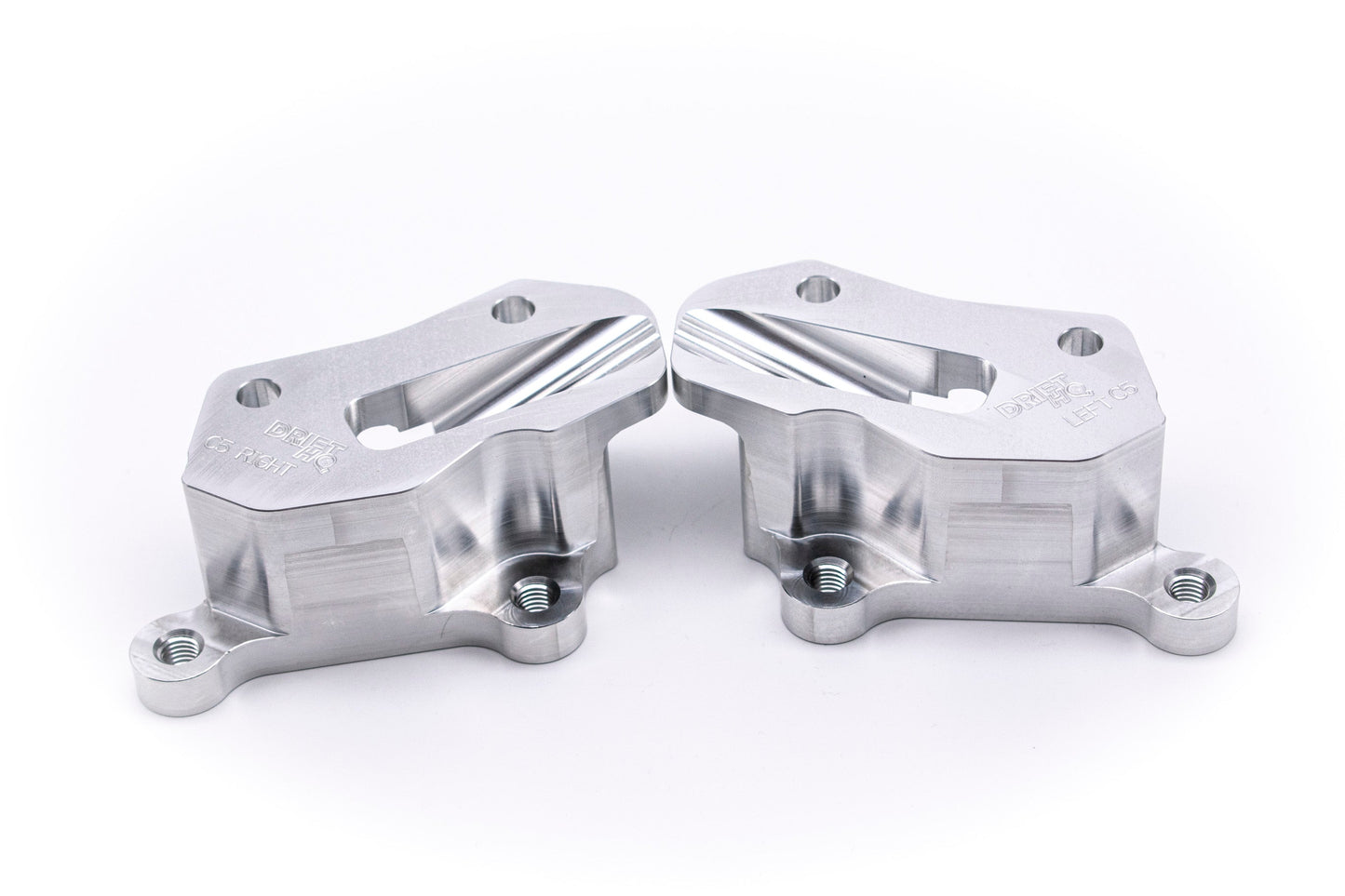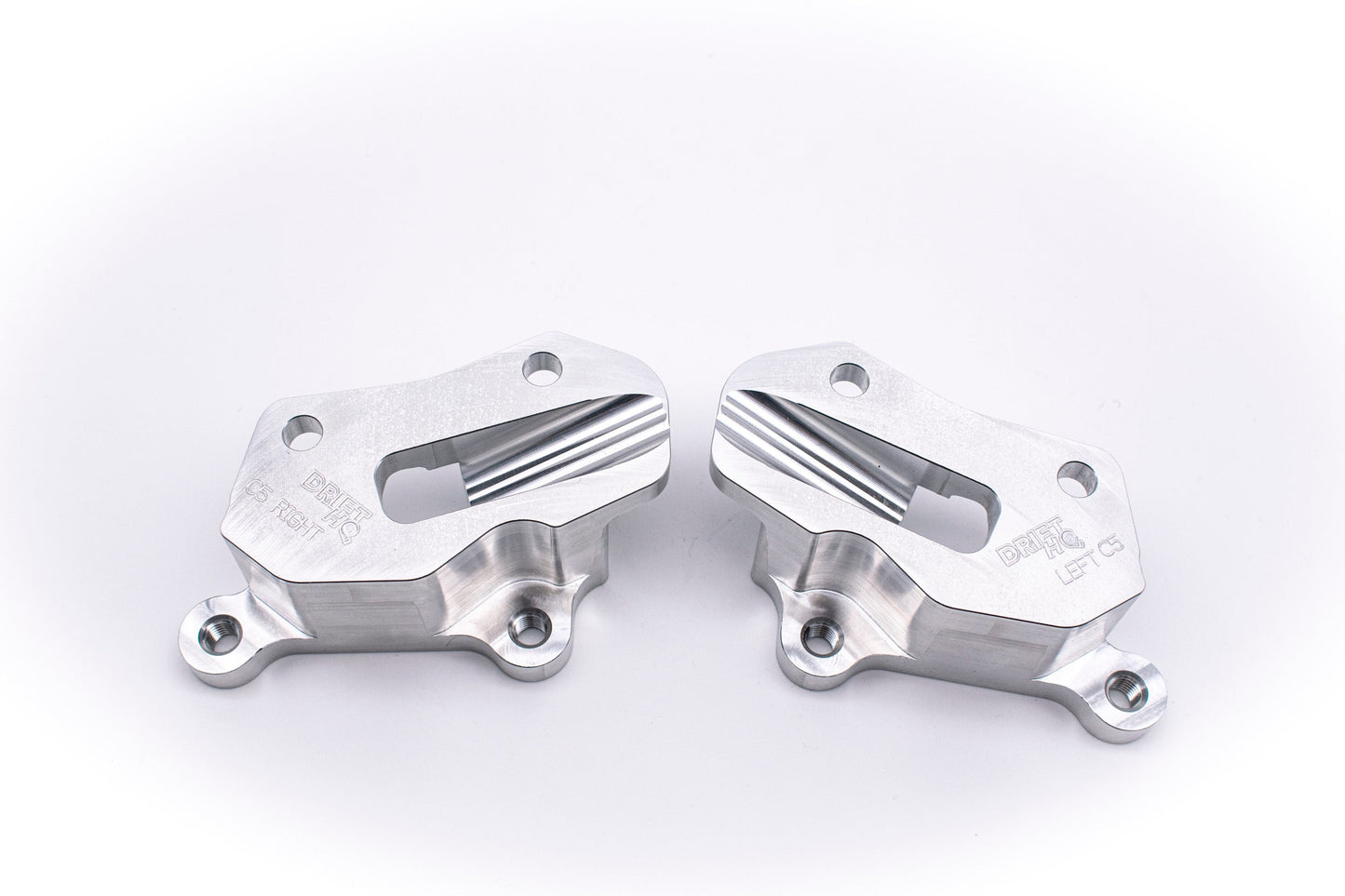 Locks rear tires but can't retain factory working handbrake
Good kit for the simple bolt-on folks like myself that aren't too mechanically inclined. Be aware you have to remove the rear knuckle to remove dust shield which literally holds the brake shoes for the factory handbrake. You also can't get to the bottom caliper bolt with the rear tie rod in place which won't clear the caliper if installed prior, so you have to leave top bolt out fold caliper down, install tie rod, then fold caliper back in place to install top bolt and then you can't get to bottom bolt bc lower control arm is in the way. You could remedy this by unscrewing tie rod from rear arm but then you'll need an alignment. Personally I greatly appreciate these kits because I'm no fabricator but if I was I definitely wouldn't be proud of this work. Maybe someone will make one with the caliper mounts slightly higher, which would also aid in the bleeding process. Installed on c6 grand sport.
Excellent product
Install was quick and fairly easy. Love this set up. Had to use 90 degree fittings at caliper. Would highly recommend!!
Absolutely awesome kit
This kits so nice. I absolutely love the support the guys at drift hq delivery. The order was fulfilled very quickly. I am very pleased with my kit.
Great product
Works great, easy install . Great customer service too
30 days return policy

New products updated daily!

Mon - Fri Customer service