This sku has been copied to your clipboard!
Get the best deal with our price match guarantee.
Contact us today! (239) 270-5116 sales@drifthq.com
Regular price
$400.00 USD
Regular price
Sale price
$400.00 USD
Unit price
per
Sale
Sold out
The Original BMW Dual Caliper Solution! Patent No.: 11,015,667
This dual caliper bracket kit is the easiest and least intrusive way to install a true Formula Drift style dual caliper hydraulic handbrake setup. Works on all M2, M3, and M4 vehicles with steel rotors. Mad skids have never been easier! Don't use an in-line system, they lead to constantly changing brake bias, codes, and inconsistent pedal feel. Our standalone dual caliper kits offer the best performance and easiest installation. Read below to find out how we offer the strongest kit on the market.
With this kit you can install a hydraulic handbrake to do epic drifts just like Drift HQ driver Duarte does on DriftWeek:
Watch drift HQ install the first prototype:
About:
Our brackets are designed and machined by professional automotive engineers in the USA to be as strong as possible with no compromises, are manufactured in our own machine shop out of aerospace-grade 6061 aluminum to assure the highest quality, use high-end ARP hardware, and are all shipped directly from our door to yours. Feel free to reach out with any questions during your build.
Why Choose SLG Brackets?:
Our brackets are designed to not put the force of the handbrake through the dust shield bolts alone like our competitors bracket kits do. We also use an extra bolt that goes in through the back of the arm for unsurpassed strength. A bonus feature is that our bracket kits always allow you to keep the factory rotors, and never require you to remove the hub to install the kit.
Our brackets are different for every sub-model, as they all have slightly different knuckles. By doing this we can individualize each bracket model to "grab" parts of each knuckle, which are all different. We also use the factory e-brake pad posts and other machined surfaces on the knuckle to further reduce the stress the bolts encounter. By doing all of this we are able to offer the strongest bracket on the market.
*Line Kit purchased Separately*

Designed for:
Wilwood 4 piston calipers

All brackets feature the following:
Billet aerospace 6061 aluminum construction
Gold Anodizing
ARP Hardware
Requires removal of dust shield and factory e-brake system
Install Notes

Remove caliper and rotor.
Unbolt the axle/wheel bearing and remove from vehicle
Remove factory e-brake shoes, mechanisms, and cables. 
Bolt up the billet bracket to the trailing arm, using blue Loctite on the ARP hardware.
Install the 10mm allen head screw into the bracket from the backside of the trailing arm, through the factory e-brake cable hole.
Install brake rotor
Reinstall primary caliper in factory location, and install secondary caliper to the bracket.
Do mad skids!

Terms and Conditions

Due to the intended use of high performance products, Seems Legit Garage, LLC. ("SLG") products and each part thereof, are sold "AS IS" and with all faults. To the fullest extent allowed by law, SLG Racing Products makes NO written, oral, expressed, or implied statement of warranty or guarantee on any product or part sold. SLG will not be liable for any direct, indirect, incidental, consequential, or special damages, including but not limited to, damage, injury, loss of life, loss of property or equipment, loss of profits or revenue, or claims from any individual or entity arising from the use of any SLG product. 

RACING IS A DANGEROUS ACTIVITY AND PURCHASERS OF SLG PRODUCTS ACKNOWLEDGE THE INHERENT RISKS ASSOCIATED. SLG MAKES NO REPRESENTATIONS THAT ITS PRODUCTS CAN REDUCE OR ELIMINATE ANY SUCH RISK. SLG products are NOT FOR STREET, HIGHWAY, OR AIRCRAFT USE and are intended ONLY for race vehicles operated on closed-course facilities or race tracks with appropriate supervision of qualified technicians or mechanics to ensure that the safety needs of the race driver and others are met. SLG products could be combined with other products or parts which may not be suitable and could adversely affect performance of other race parts or the vehicle. The user shall determine the ultimate suitability and safety of the product for its intended use, and the user assumes all responsibility and risk in connection therewith. 
View full details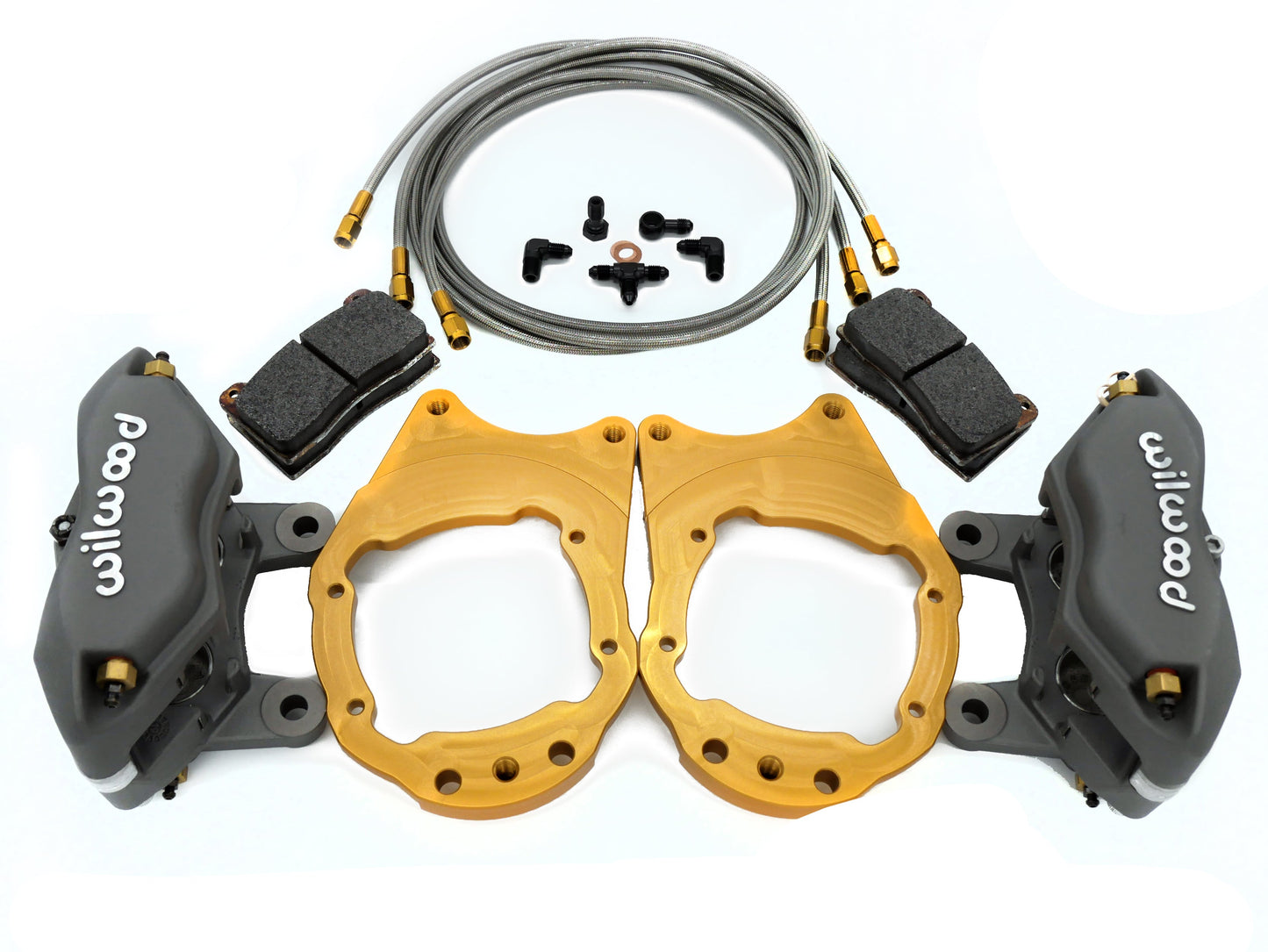 awesome product
well made and fitment is perfect
30 days return policy

New products updated daily!

Mon - Fri Customer service